Cricket Bat Care Tips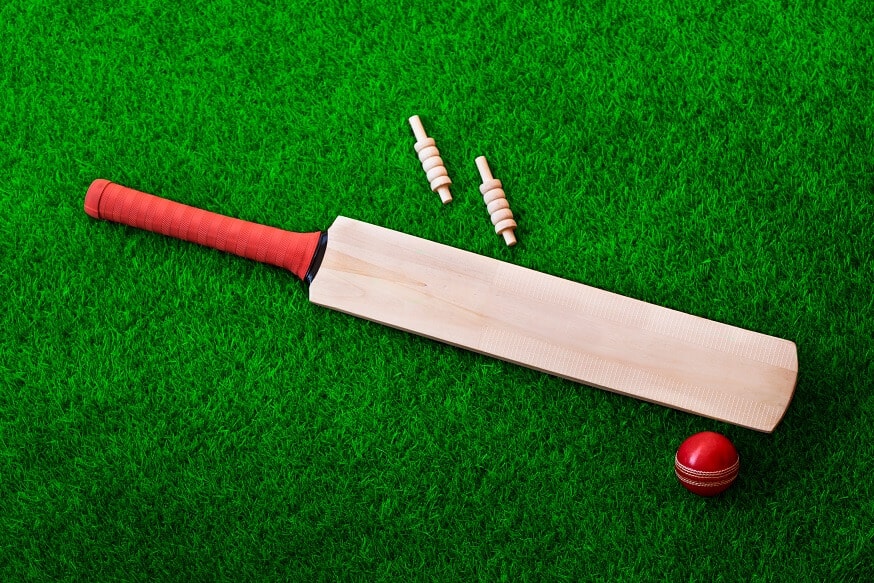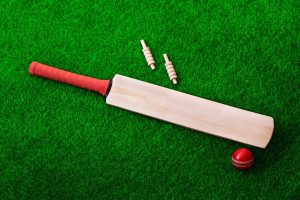 Preparation
Oiling is essential for cricket bats. It stops the willow from drying out and greatly reduces the risk of cracking. When first purchased, natural-faced bats should be lightly sanded with 150 grit sandpaper to remove polish and then lightly oiled with cricket bat oil or linseed oil all over the face and the toe using a soft rag or your finger (do not apply oil to the splice as it can weaken the glue). Alternatively, you have the option of applying an Extratec cover which will help to protect the bat in the initial knocking in stage and beyond. The Extratec cover provides extra protection to help guard against general wear and tear. After one season the Extratec should be removed (slowly across the grain) and lightly sanded and oiled. A new Extratec cover can be re-applied once the bat has dried out sufficiently (usually 2-3 weeks).
If you have bought a covered bat, or one fitted with an anti-scuff sheet, less oiling is required, as these bats are able to retain their moisture.
If you are not sure about how much oil to apply, simply ask one of our experienced staff members or bring your bat into one of our stores for some professional assistance.
Knocking-In
Every cricket bat needs to be "Knocked-In". Some cricket bats claim to be "pre-prepared" in the factory, but this does not mean that the bat is ready for use. A pre-prepared bat will have been oiled, pressed, and lightly knocked-in by hand, but it will still need a minimum of 2-hours knocking-in before it can be used. Bats that are not pre-prepared will need even longer (around 5 to 6 hours).
The more thorough the knocking-in process, the less chance there is of your bat breaking.
Bats purchased at Meulemans will be pre knocked in by hand with a Kangaroo bone with an emphasis on the toe and edges. This will reduce the amount of time needed knocking your bat in.
What is knocking-in a Cricket Bat?
When you knock in a cricket bat, you compress the fibres of the willow and knit them together. This gives the bat the strength it needs to withstand the impact of a cricket ball. Knocking-in is best done with a cricket bat mallet.
How your bat is knocked-in will have a direct impact on its performance. That's why bouncing an old ball up and down on the face of the bat is not the best option.
How do I knock-in my cricket bat?
The first thing you'll need to knock-in your cricket bat, is patience. The second item you'll need is a cricket bat mallet. You should begin by tapping the blade of the bat (avoiding the handle, back, and splice). You need to keep tapping, gradually increasing the force in all areas of the face where you would normally expect to hit the ball.
You should not hammer the edges at right angles. If done correctly, you should notice that the edges become rounded and compacted the more you knock them in. The 'ping' will also improve. At Meulemans, we recommend that you spend 3 or 4 weeks knocking-in your bat.
When you are satisfied that you have completed the knocking-in process, head to the nets and start practising with your bat using high-grade old balls. Face a few balls at a time and then check your bat. If any seam marks or deep indentations appear on the blade, then your bat is not ready for match play and you will need to spend more time knocking-in.
When you have finally completed the knocking-in process, and no seams marks or indentations appear on the blade, your bat is ready for action.
On-Going Cricket Bat Maintenance
Cricket bats have varying life spans. To get the most out of your cricket bat it should be correctly knocked-in and regularly oiled.
If you have a covered bat, the cover should be removed during the off-season once a year and oiled. Removing the cover should be done slowly and across the grain then sanded with light sandpaper. If your bat has a natural face, it should be oiled every month to maintain high-performance levels.
Small cracks on the face of a cricket bat are considered natural wear and tear. With a little care, they should not turn into major problems. Small cracks can be sanded with fine sandpaper. You should sand with the grain, not against it, and then apply a protective facing or fibreglass tape over the crack.
Don'ts:-
Don't – expose to extremes of temperature
Avoid – prolonged spells in Car Boots/Trunks/Interiors
Don't – over-oil. It is more dangerous to over-oil than to under-oil. Over-oiling adds weight, spoils driving power and may cause rot.
Don't – ever, ever stand the bat in oil.
Don't – allow the bat to become damp.
Don't – misuse or treat carelessly off the pitch, for example at nets, or in changing rooms.
Don't – use cheap hard balls. These will damage the bat.
Don't – continue to play with a damaged bat; this will aggravate the damage to a point where the bat may be beyond repair.
Do's:-
Do – prepare the bat carefully
Do – store the bat in the off-season in a cool dry atmosphere away from excessive heat or damp.
Do – re-oil the bat after any prolonged period of non-use: it's particularly important to remember to do this prior to using it in pre-season indoor nets.
Do – inspect regularly for damage in play and perform bat repair promptly.